If you have any information about these crimes or any person(s) involved, you are urged to call Crime Stoppers at 1-800-873-TIPS(8477) or submit a Web Tip . You do not have to give your name. CRIME STOPPERS will pay a cash reward of up to $3000 and you can remain anonymous.
Walter George Patey- TPD Unsolved Homicide
June 13, 2009
Crime Stoppers of Tampa Bay is offering a reward of up to $3,000 for information that leads to the identification and arrests of the suspects responsible for the murder of 54 year old Walter George Patey. On June 13, 2009, at approximately 3:31 am, the victim was found near the area of N. Elmore Street and E. Adalee Street in Tampa. A witness saw the victim get out of a light colored vehicle, occupied by four, unknown suspects. One of the suspects struck the victim once on the head with an unknown hard object while another suspect shot the victim in the chest and leg. The victim did not survive his wounds.
The victim was a registered sex offender and had a GPS monitor on him. This allowed the Tampa Police Department to track his movements. Based on that tracking, they know that the victim was in Ybor City from about 7:40 pm on June 12, 2009, until approximately 3:00am on June 13, 2009. The GPS signal was lost near the area of E. Palm Avenue and N. 10th. Street, indicating that he was picked up by the suspect vehicle at that location.

Suspect descriptions:
1) B/M, 6`2", long dreads, early thirties
2) B/M, 5`9", short hair, early twenties
3) B/M, 5`7", bushy dreads, early twenties
4) Possibly a B/F driver
The suspect vehicle is described as a late eighties-early nineties, Oldsmobile or Buick, four-door, cream colored.


Anyone with any information regarding the identity and whereabouts of these suspects and who wants to be eligible for a cash reward is asked to call Crime Stoppers at 1-800-873-TIPS(8477), report anonymously online by clicking on the "Submit a Tip" button or text "CSTB plus your tip" to C-R-I-M-E-S (274637).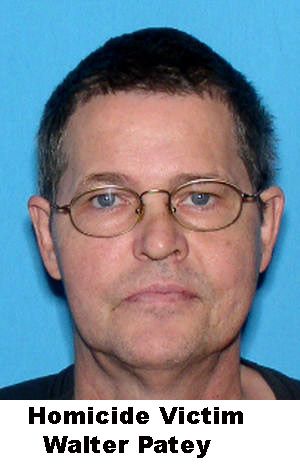 ---